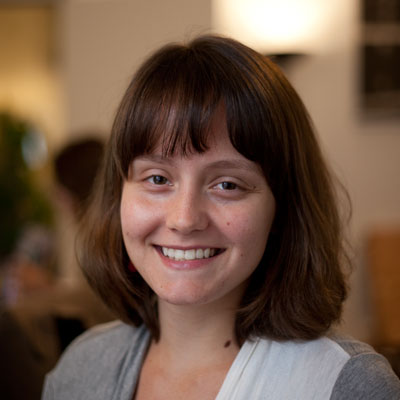 Alexis Phillips
Alexis obtained a meteorology degree from Penn State and then spent 5 years as an analyst and account manager for insurance and capital markets clients around the world. Along with providing excellent customer service to PublicStuff users, Alexis enjoys traveling, running, staring at the clouds, and supporting local food until the (grassfed) cows come home.
Anastasiya Novatorskaya
Anastasiya is a rising senior at Sarah Lawrence College, majoring in international relations and political science. She previously worked at the Council on Foreign Relations, the American Jewish Committee, and the U.S. Department of State. Her interests include painting, skydiving, and chocolate.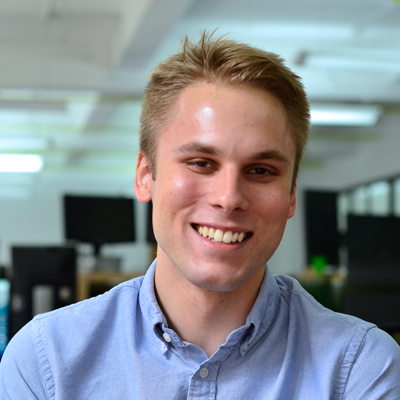 Andrew Lection
Andrew is an iOS mobile developer specializing in user interface and audio programming. A graduate of UNC Asheville with a Bachelor of Science in Music Technology, Andrew moved to NYC in 2011 to attend New York University for a Master's in Music Technology. When Andrew is not coding he enjoys playing/recording music and exploring New York's music scene.
Anna Hewitt
Anna Hewitt is an intern focusing on quantitative analysis, market research, and competitive positioning. She's a math-statistics major in Columbia University's class of 2015. She was born near Zürich, Switzerland, and has mostly lived in NYC. She's active in Kappa Alpha Theta, runs, and swims.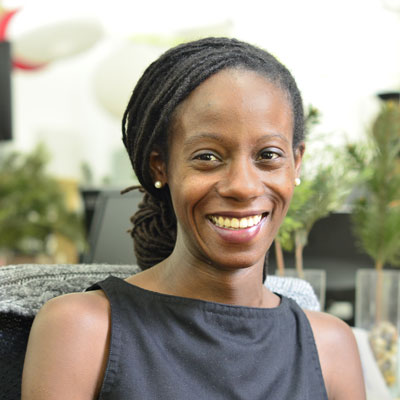 Asiya Wadud
A city planner and community development practitioner by training, Asiya has spent the last several years working on projects that leverage new technology to enhance community engagement at the neighborhood level. Prior to moving to New York, she lived in the San Francisco Bay Area, where she worked on a number of food justice initiatives and founded the nationally acclaimed Forage Oakland fruit barter network. Asiya has master's degrees from UC Berkeley and Stanford University and a bachelor's degree from the College of Wooster. In her free time, she runs, sews, travels, and reads fiction.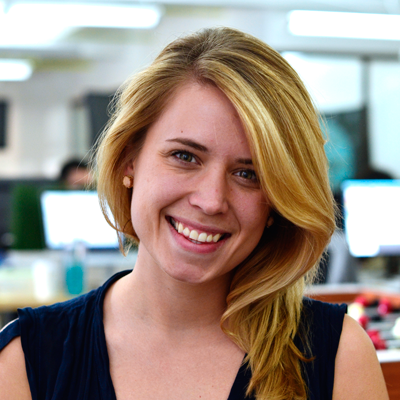 Barrett Martin
Barrett is a graduate of Virginia Commonwealth University with a degree in international studies and anthropology. She has worked with several nonprofits, which took her to South Africa where she learned to drive stick shift, speak Xhosa, but mostly, the importance of community development and engagement. Barrett is excited to join PublicStuff and empower citizens through technology as part of our sales team. Her hobbies include running, the arts, and finding a cure for her wanderlust condition.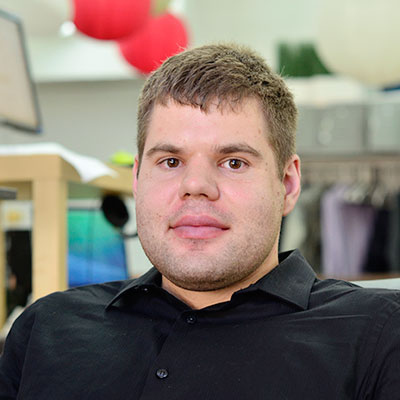 Brian Jenkins
Brian is a technology enthusiast who has designed and maintained financial, manufacturing, and ERP systems. He joined PublicStuff, as a Sys Admin because he wants to make a difference in the way people interact with government. He enjoys weightlifting, running, and biking you may even see him attend a local user group or attending a music festival.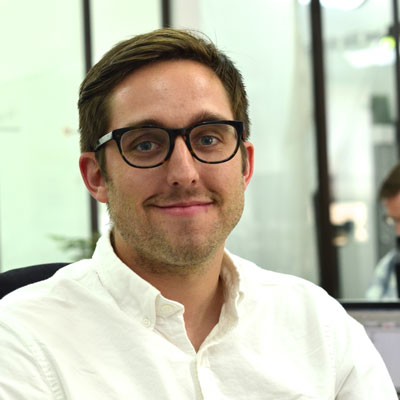 David Shaeffer
David joined PublicStuff after working in nonprofit management and community organizing. He is a believer in the value of technology as a way to solve everyday problems and build stronger communities. Born in Chicago, David loves Chicago sports, but not Chicago winters. He is a proud graduate of Bowdoin College where he received a BA in History and Anthropology.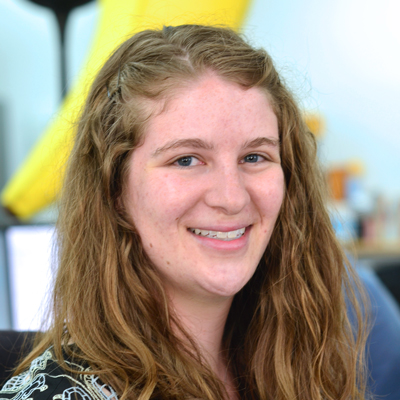 Erin Hazeltine
Erin (@ErinHazeltine) joined PublicStuff after designing mobile app's at Slice in San Francisco. She earned her Bachelor's degree in Graphic Design from the Rochester Institute of Technology. Erin is excited to use her love for great design to better help and connect with citizens everywhere. When she's not designing, you'll find Erin checking in on FourSquare and Untappd everywhere from New York to Ireland, Africa, South America or the summit of Mount Kilimanjaro.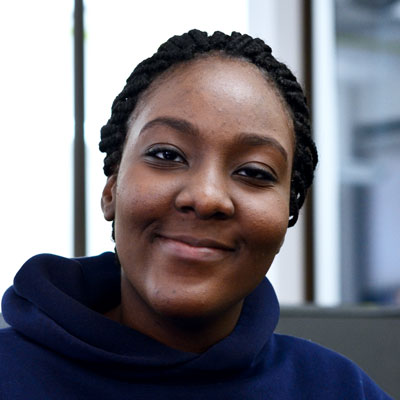 Fedna Bellasse
Fedna currently attends Mercy College and is obtaining her Bachelor's Degree in Criminal Justice, minoring in Psychology. She was born and raised in the city that never sleeps...NYC. Fedna perviously interned at a Law Firm for about a year before joining PublicStuff. Becoming and Operations Intern for PublicStuff allows Fedna to get her hands into many different things, as she figures out her next step in life. Fedna enjoys traveling, especially to Europe. She also enjoys listening to music and dancing as if no one is watching.
Gayatri Mohan
Gayatri is a graduate of Barnard College, Columbia University, with a liberal arts degree in architecture. She joined PublicStuff after working in marketing at an architectural design studio in India. Gayatri is a performer and teacher at a classical dance company/school, and continues to pursue her love of architecture and visual art on the side.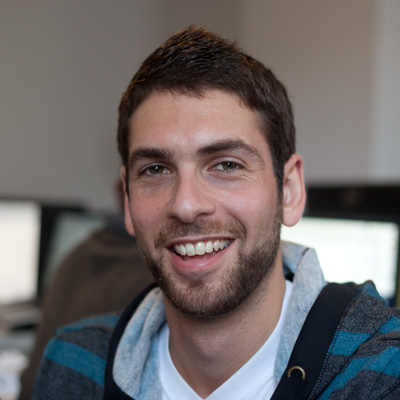 Jonathan Lewis
Jonathan obtained his undergraduate degree in Computer Science and Engineering from the University of Connecticut in 2009 and master's degree in Electrical Computer Engineering from Worcester Polytechnic Institute in 2012. He has a diverse background of software development including Android, iOS, web, and application development. Originally from New Hampshire, Jonathan moved to the Big Apple in September 2012 to join PublicStuff.
Julie Weintraub
Julie began her professional career at the Guthrie Theater in Minneapolis. Since her early days in the arts, she has worked at companies such as W. W. Norton and Co. and Tutor.com where she was the Director of Client Services. Julie is a graduate of NYC's prestigious Stuyvesant High School and Macalester College in Saint Paul, MN. Julie enjoys theater, classical music, New York history, and spending time with her family in Brooklyn.
Justin Welsh
Justin joined PublicStuff because he believes that government and their citizens can communicate more effectively by leveraging technology. Prior to joining PublicStuff, Justin was an early employee at ZocDoc, where he launched multiple markets across the U.S. and led sales teams throughout the west coast. Justin is a proud Ohioan, where he attended The Ohio State University (O-H!), so you can find him glued to the TV during Saturdays in the fall. When he isn't watching the Buckeyes win, he spends time with his wife, Jennifer, and their two children, Abbey and Chloe…who are actually Chihuahuas.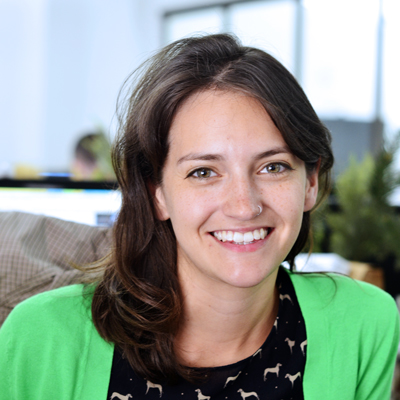 Kacie Lyn Kocher
Kacie (@kacielynkocher) came to manage PublicStuff's operations after finishing an MSc at the London School of Economics. She's worked and managed international teams and has built strategic community-based solutions with start-ups, NGOs, companies and governments in Turkey, Morocco, the UK, the US, and India. Letter writing, painting, and traveling through food are among her many hobbies.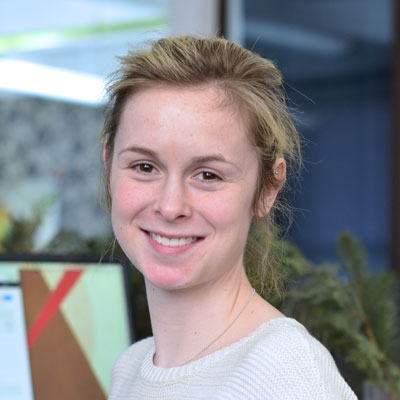 Lauren Libby
Lauren graduated from Harvard University with degrees in History & Literature and History & Science. After working as an inside sales associate at SinglePlatform, Lauren joined PublicStuff as a Sales Executive. She is excited to empower local governments with the ability to connect with citizens. In her spare time, Lauren loves cheering on the Bruins and hanging out with her elderly, yet lovable cats.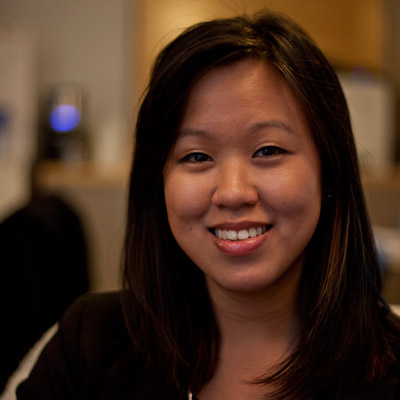 Lily Liu
Lily (@luliu) is the co-founder of PublicStuff. Her inspiration to start PublicStuff came from direct experience working in government, including Mayor Bloomberg's Special Project & Analytics team, the City of Long Beach, CA and TSA. Lily was recently named one of Forbes' 30 under 30', received her Master of Science from Carnegie Mellon University, is a self-proclaimed adrenaline junkie, and a lover of the arts.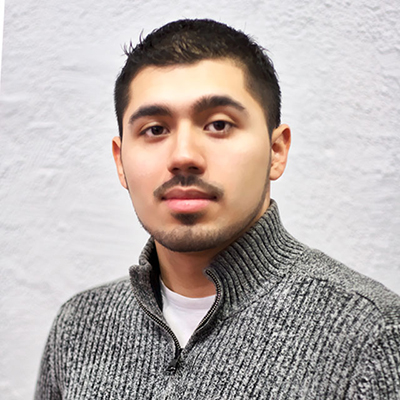 Mark Serrano
Mark disassembled his parents' computer at the ripe age of 10 and has immersed himself in computer programming ever since. He joined PublicStuff after years of experience developing in fast paced start-up environments. Mark graduated from Swarthmore College with a double major in Computer Science and Cognitive Science. He is excited to help build the next generation of civic engagement tools at PublicStuff. When not coding, you'll find Mark biking and speed skating on ice.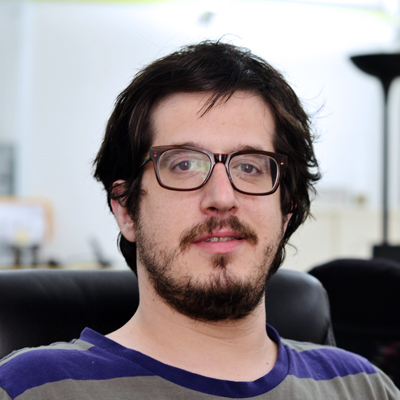 Matt Diamond
Matt Diamond is a software engineer who believes that cyberspace can make a real difference in meatspace. After earning degrees in Neuroscience and Computer Music Composition, Matt shifted gears to web development, looking for ways to combine cutting-edge technology and social good. In his spare time he enjoys working on music, watching incomprehensible art films, and falling into the occasional Wikipedia Hole.
Ouya Zhang
Ouya is currently a first year graduate student in Clark University mastering in Geographic Information Science (GIS), building on his undergraduate degree in GIS. His past experience and projects mainly focus on the development side of GIS. Ouya was previous an intern at the Guangzhou City Planning Institute, helping governments build online maps. He likes watching soccer and basketball games, and his favorite beer is Blue Moon.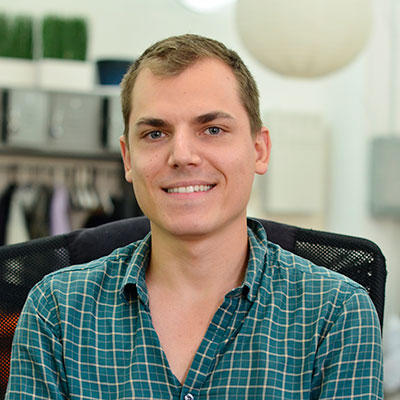 Paul Thomas
Paul graduated with a master's degree in Computer Science from Paris Dauphine University. He moved from Paris to NYC in 2012 to work for a bank as a software developer. Paul loved NYC so much that he decided to stay and focus on mobile development, especially Android. When not coding, Paul enjoys biking and meeting with friends.
Philippia Athanasiou
Philippia is super excited to be joining PublicStuff, where she can work to provide communities a better way of life. She is currently a rising senior at Hofstra University studying International Business and French. Previously, Philippia interned and worked at Lacoste and Kaplan Test Prep where she acquired ample experience in marketing and sales. Being a Greek native, Philippia holds all the stereotypical characteristics: a near professional in cooking and baking, is perhaps too passionate, loves wine, yearns to travel, could live at the beach, and has taken up long-distance running.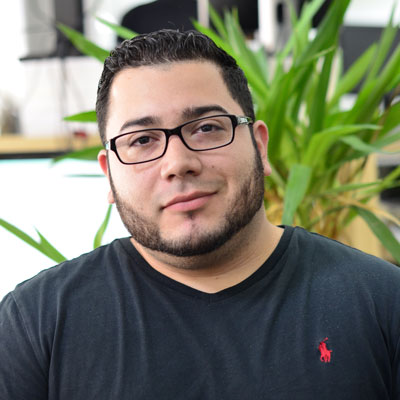 Rafa Pacas
Rafa (@rapala61) likes implementing solutions that are both creative and practical, while always thinking about how to improve the improvements. Rafa joined Publicstuff after serving as the director of IT and sole programmer of a successful NYC-based energy demand response start-up. Rafa is a musician, enjoys watching movies, reading about personality traits, and loves to learn new things everyday.
Rohit Mittal
Rohit is a Business Management and Policy Economics major at New York University and President of the Student Council. He started his academic career back home in Lubbock, Texas, where he won awards in Mathematics and Debate. He has experience working in a Congressman's office and NASA in Texas. Rohit enjoys traveling, spending time with his family and, when he has time, sleep.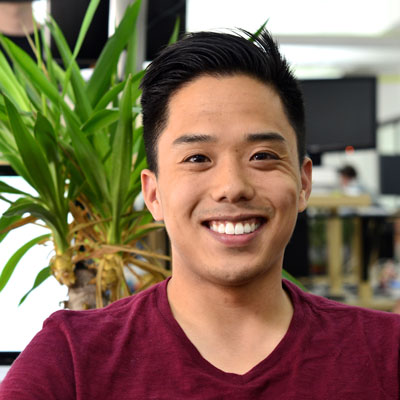 Ryan Chan
Ryan is fascinated by the intersection of technology and publicpolicy. Upon graduating from UC Berkeley with a degree in PoliticalScience, Ryan ran a mayoral campaign and was published in a top 20international relations journal. Born and raised in San Francisco, hespent the last two years working at technology firms in SiliconValley. In his spare time, Ryan enjoys cycling, basketball, andweight-lifting.
Sidney Drill
Sidney is thrilled to join Public Stuff's sales team as an intern. She is an applied math major/comp sci minor in Columbia University's School of Engineering (SEAS) class of 2015, where she was a varsity swimmer on Columbia Women's Swim and Dive team for three years. She also manages the Columbia Bartending Agency and is an active member of the Sigma Delta Tau sorority. In her free time, Sidney enjoys baking anything with chocolate (and more chocolate), running in hopes of completing a half-marathon, and watching any fantasy/horror TV show. She grew up in suburban Maryland outside of Washington DC.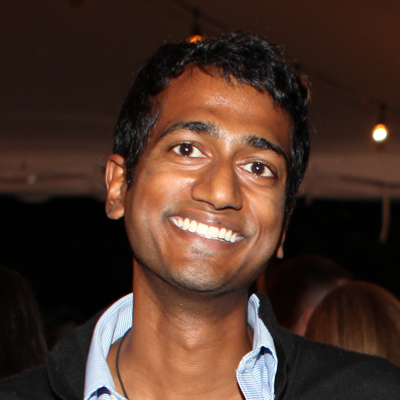 Surya Yalamanchili
Surya (@suryasays) joined PublicStuff after working at companies like Procter & Gamble, LinkedIn, and Groupon. PublicStuff is a natural fit given his fascination with the intersection of technology, government, and citizen empowerment. Surya, a proud Rutgers graduate, is also a long-suffering Mets/Jets fan, an amateur writer, and a big fan of movies/books.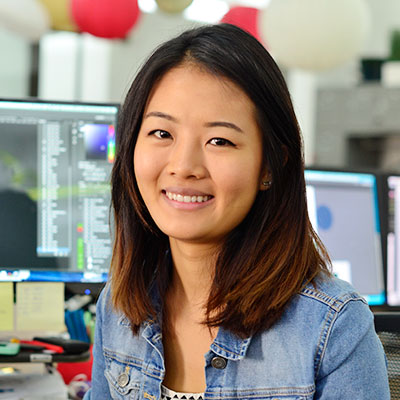 Tiffany Wong
Tiffany is a graduate of Otis College of Art and Design, in Los Angeles, where she studied Product Design. She joined PublicStuff as a design intern, because she believes design is versatile and can be used to create anything from a chair, to an interface, to a system. Having been born and raised in Hawaii, she loves being outdoors, being active and exploring the city.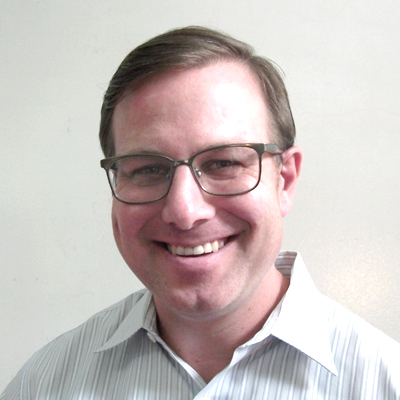 Trevor Clark
Trevor joined PublicStuff because he believes that governments can leverage technology to efficiently solve everyday problems and delight their citizens as effectively as the private sector serves their customers, based on his experience in health care with ZocDoc. Trevor maintains a love-hate relationship with the political writers @ NYMAG, enjoys discussing books with his wife, and loves turtles, fish, the NY Aquarium, turtles, stickers, Richard Scarry and monkeys (or: his beautiful, toddler-aged daughter).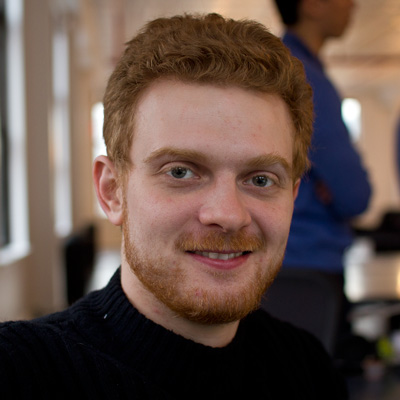 Vincent Polidoro
Vincent has a dual degree in Computer Science and Psychology from Carnegie Mellon University. Prior to working with PublicStuff, he was developing interactive software platforms, including working with large corporations to create voice activated warehouse management software. Vincent most recently managed the technical team at Post Factory, a premier film company in New York City. He also has experience working with Red Zone Robotics, in addition to founding several other successful companies.