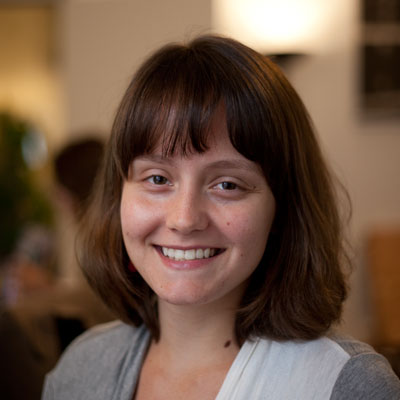 Alexis Phillips
Alexis obtained a meteorology degree from Penn State and then spent 5 years as an analyst and account manager for insurance and capital markets clients around the world. Along with providing excellent customer service to PublicStuff users, Alexis enjoys traveling, running, staring at the clouds, and supporting local food until the (grassfed) cows come home.
Arielle Rudin
Arielle joined PublicStuff after working at companies like iFilm, MTV Networks, and Plantronics. Coupling a background in fine art and new media with a desire to explore how technology can be leveraged to enact social change, joining PublicStuff was a no-brainer. In her free time Arielle loves getting buried in books, discovering new music, collecting zines, and dabbling in photography.
Chihung Liao
Chihung (@xchihungx) graduated from the University of Oregon with a BFA in Digital Arts specialized in Graphic Design. She works as a creative thinker, has an eye for good design for effective communications. With her previous experiences working with exhibition design and event planning, she assists PublicStuff by sharpening visual identity and bringing marketing materials to the next level.
Christian Dobish
Christian joined Publicstuff after graduating from Marymount Manhattan College with a liberal arts degree. He assists the sales team in creating and sustaining the most efficient sales process possible. When not at work, Christian can be found in his studio painting.
Deanne Rhynard
Deanne has spent the bulk of her career in operations, establishing standard operating procedures, facilitating program logistics and ensuring cultures of happiness. Deanne holds a Bachelor of Arts in Business from Walla Walla University. When she is not in the office Deanne is typically posting culinary experiences to Instagram, running along the Hudson, or drinking pumpkin spice lattes.
Eric White
Eric is a full-stack software engineer with a specialty in Android application development. He keeps a pulse on mobile user experience innovations and the constantly evolving mobile landscape. Before joining PublicStuff he could be found in New York City's Flatiron District consulting with a variety of mobile technology startups, promoting synergy in an area that has been dubbed Silicon Alley.
Gayatri Mohan
Gayatri is a graduate of Barnard College, Columbia University, with a liberal arts degree in architecture. She joined PublicStuff after working in marketing at an architectural design studio in India. Gayatri is a performer and teacher at a classical dance company/school, and continues to pursue her love of architecture and visual art on the side.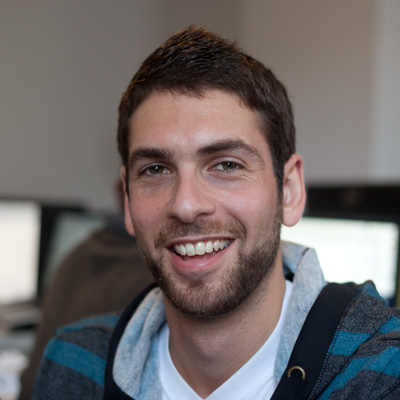 Jonathan Lewis
Jonathan obtained his undergraduate degree in Computer Science and Engineering from the University of Connecticut in 2009 and master's degree in Electrical Computer Engineering from Worcester Polytechnic Institute in 2012. He has a diverse background of software development including Android, iOS, web, and application development. Originally from New Hampshire, Jonathan moved to the Big Apple in September 2012 to join PublicStuff.
Julian Norton
Julian (@JulianNorton) is a graphic designer who appreciates working with an awesome team. With a BFA in Graphic Design, and a love for the web, he can kern as well as code. While not contemplating the user interface, he enjoys: playing chess, reading design related sub-reddits, and running.
Julie Weintraub
Julie began her professional career at the Guthrie Theater in Minneapolis. Since her early days in the arts, she has worked at companies such as W. W. Norton and Co. and Tutor.com where she was the Director of Client Services. Julie is a graduate of NYC's prestigious Stuyvesant High School and Macalester College in Saint Paul, MN. Julie enjoys theater, classical music, New York history, and spending time with her family in Brooklyn.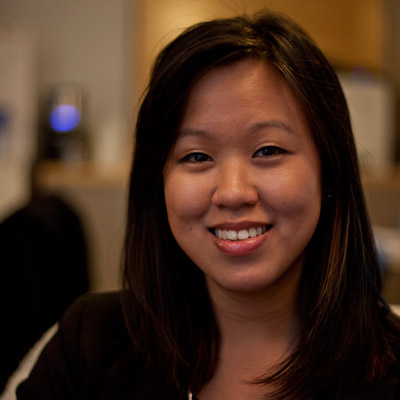 Lily Liu
Lily (@luliu) is the co-founder of PublicStuff. Her inspiration to start PublicStuff came from direct experience working in government, including Mayor Bloomberg's Special Project & Analytics team, the City of Long Beach, CA and TSA. Lily was recently named one of Forbes' 30 under 30', received her Master of Science from Carnegie Mellon University, is a self-proclaimed adrenaline junkie, and a lover of the arts.
Paul Wolf
Paul came to PublicStuff with an award-winning career in sales and sales management including 14 years in SaaS solutions. His past experience with start-ups, Workspeed and FullEcom, was easily transferable to sell Public Stuff's platform. Paul is a graduate of The University of Arizona and a father of three children. Paul enjoys travelling, music and diving.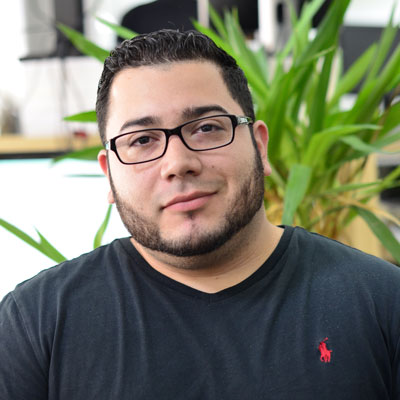 Rafa Pacas
Rafa (@rapala61) likes implementing solutions that are both creative and practical, while always thinking about how to improve the improvements. Rafa joined Publicstuff after serving as the director of IT and sole programmer of a successful NYC-based energy demand response start-up. Rafa is a musician, enjoys watching movies, reading about personality traits, and loves to learn new things everyday.
Raymond Manalo
Raymond has worked with defense contracting, non-profits and civic engagement communities for a better part of his career after graduating with a BS in Computer Science. At PublicStuff, Raymond is excited to build software to help bring residents and city governments closer together through technology. When not coding, Raymond can be found shopping for the latest and trendiest styles and expanding his "worse-than-a-girl" shoe collection.
Rohit Mittal
Rohit is a Business Management and Policy Economics major at New York University and President of the Student Council. He started his academic career back home in Lubbock, Texas, where he won awards in Mathematics and Debate. He has experience working in a Congressman's office and NASA in Texas. Rohit enjoys traveling, spending time with his family and, when he has time, sleep.
Ryan Williams
Ryan joined PublicStuff after moving to New York from Florida. He graduated with a B.A. in Music and a minor in Computer Science from Florida State University and likes to spend his free time tinkering with technology, riding his bicycle, and making music.
Sumorwuo Zaza
Sumorwuo has experience in local government and urban redevelopment. Prior to joining PublicStuff, he worked at Booz & Company in the Financial Services practice, and in the City of Newark Department of Economic Development. Sumorwuo has a BA in Government with a Secondary in Economics from Harvard College. He is passionate about making local government more efficient and responsive to the needs of all citizens.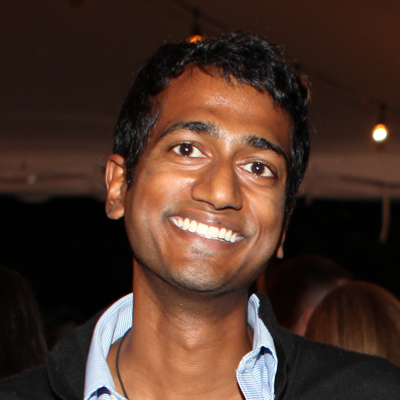 Surya Yalamanchili
Surya (@suryasays) joined PublicStuff after working at companies like Procter & Gamble, LinkedIn, and Groupon. PublicStuff is a natural fit given his fascination with the intersection of technology, government, and citizen empowerment. Surya, a proud Rutgers graduate, is also a long-suffering Mets/Jets fan, an amateur writer, and a big fan of movies/books.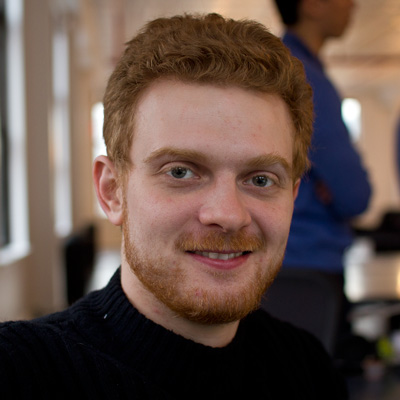 Vincent Polidoro
Vincent has a dual degree in Computer Science and Psychology from Carnegie Mellon University. Prior to working with PublicStuff, he was developing interactive software platforms, including working with large corporations to create voice activated warehouse management software. Vincent most recently managed the technical team at Post Factory, a premier film company in New York City. He also has experience working with Red Zone Robotics, in addition to founding several other successful companies.
Swati Balakrishnan
Swati joined PublicStuff after Marketing and Business Development roles at The Economist Group, Viagogo, and L'Oreal. She is passionate about issues concerning civic engagement and making governments more transparent across the globe. Though she has yet to master the English accent, Swati is a graduate of the London School of Economics. In her spare time, you can find her choreographing dances, cheering the 49ers, and reading travel blogs and magazines.